Coca Cola Teamster Retires After 42 Years of Teamster Service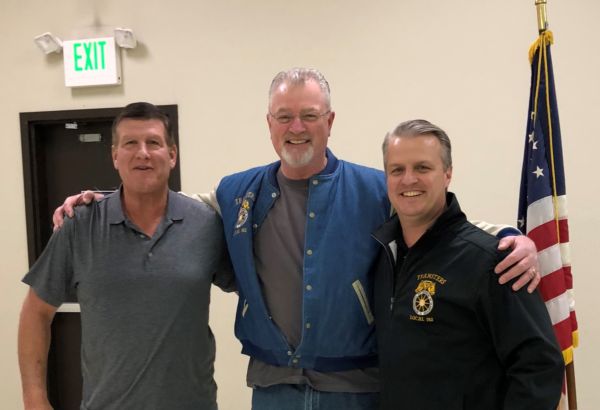 Local 162 Secretary-Treasurer Bob Sleight, Steward and Conductor John Ramsey and President Mark Davison, at the January 2018 general membership meeting.

John Ramsey, chief shop steward and truck driver at the Coca Cola distribution center in Wilsonville, Oregon, is retiring. John is a 42 year member of Teamsters Local 162 and also served as the Local 162 Conductor at the monthly general membership meetings. Over the years John served on the negotiating committees under the leadership of retired Secretary-Treasurer Al Panek in the 1980's and current Secretary-Treasurer Bob Sleight and President Mark Davison for at least the last two contracts. "John has been a loyal Local 162 member and has set a good example for other Union members to follow as he is a true trade unionist," said President Davison. "He can now enjoy the pension that he helped negotiate and we want to thank him for everything he has done for his Local Union and our members. Being a steward is both challenging and rewarding and John did an outstanding job."