Local 162 and Veteran Prevail on Pension Grievance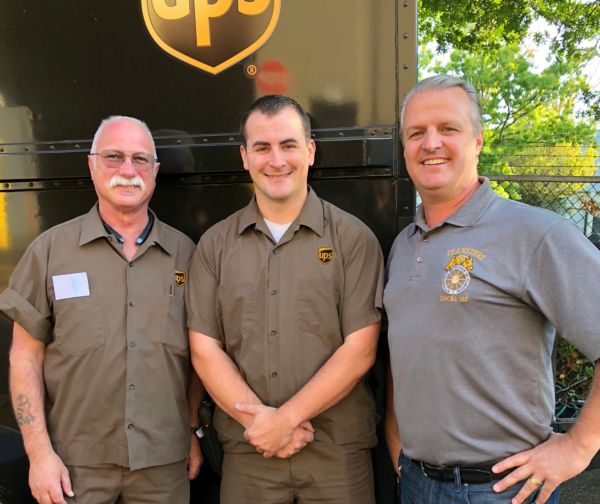 Local 162 Shop Steward Tim Hermens, grievant Marcus Winklepleck and Local 162 President Mark Davison. Marcus was notified by Davison of the $15,000 grievance settlement.

Local 162 member Marcus Winklepleck is a full-time UPS package driver at the Portland Swan Island building. He is also a Navy veteran. Marcus filed a grievance with Local 162 after reading a previous story we published concerning a grievance settlement about pension contributions for two military veterans in the Portland feeder department. We are pleased to be able to help another veteran and encourage our members who serve in the military to verify that their pension contributions were made by their employer while on military leave. The Local 162 grievance settlement for Marcus covered a two year period and $15,000 in contributions.