Well Deserved Retirement for Craig Robinson after 40 Years of Teamster Membership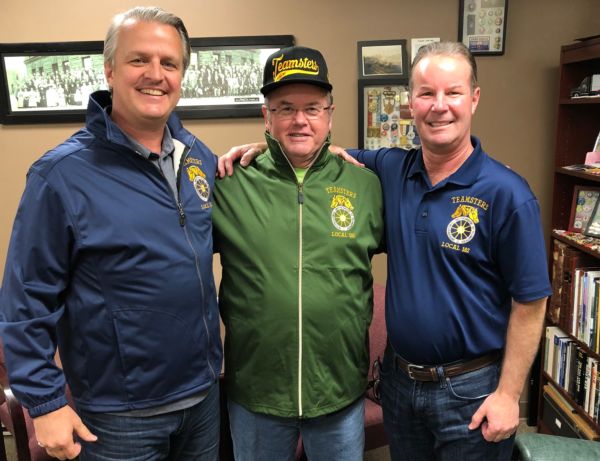 Local 162 President Mark Davison, retiree Craig Robinson, and Business Agent Don Greene. Craig is sporting his new Teamster jacket and hat after retiring from UPS after 40 years.
Local 162 member Craig Robinson has retired after 40 years of Teamster membership. Craig worked at UPS and spent over 32 years as a feeder driver and 8 years as a package car driver. He is going to continue to pursue his bicycling interest in his retirement. Local 162 appreciates the loyalty Craig has always showed for his Union and the dedication to his trade and craft. He really wants the younger generation of Teamsters to know that while earning the top wage in trucking is fantastic, it is equally important to support the Union's ongoing efforts to protect and grow our health care and pension benefits, especially our Oregon Teamster health care plan and our Western Conference of Teamsters Pension Plan. Congratulations Brother Robinson!