Sergeant-at-Arms Tim Hermens Retires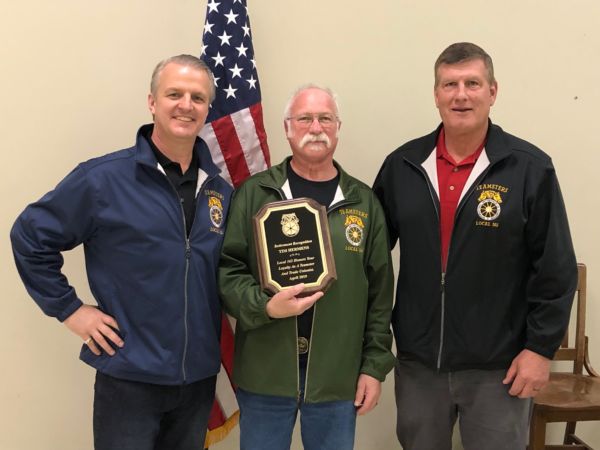 Tim Hermens (center) is flanked by Local 162 President Mark Davison (left) and Secretary-Treasurer Bob Sleight (right).
Local 162 member Tim Hermens retired after 31 years of service as a package car driver at UPS and a long time shop steward. Tim also served as the sergeant-at-arms at the monthly general membership meetings for Local 162. He was a fixture at all Local 162 events and job actions and is a true trade unionist and loyal and strong Teamster. On April 7, Local 162 Secretary Treasurer Bob Sleight and President Mark Davison presented Tim with a plaque honoring his service to the Union and he received a standing ovation from the membership. Local 162 officers and stewards also organized and presented a retirement gift to Tim. We want to again congratulate him on his retirement and appreciate his dedicated years of Teamster membership.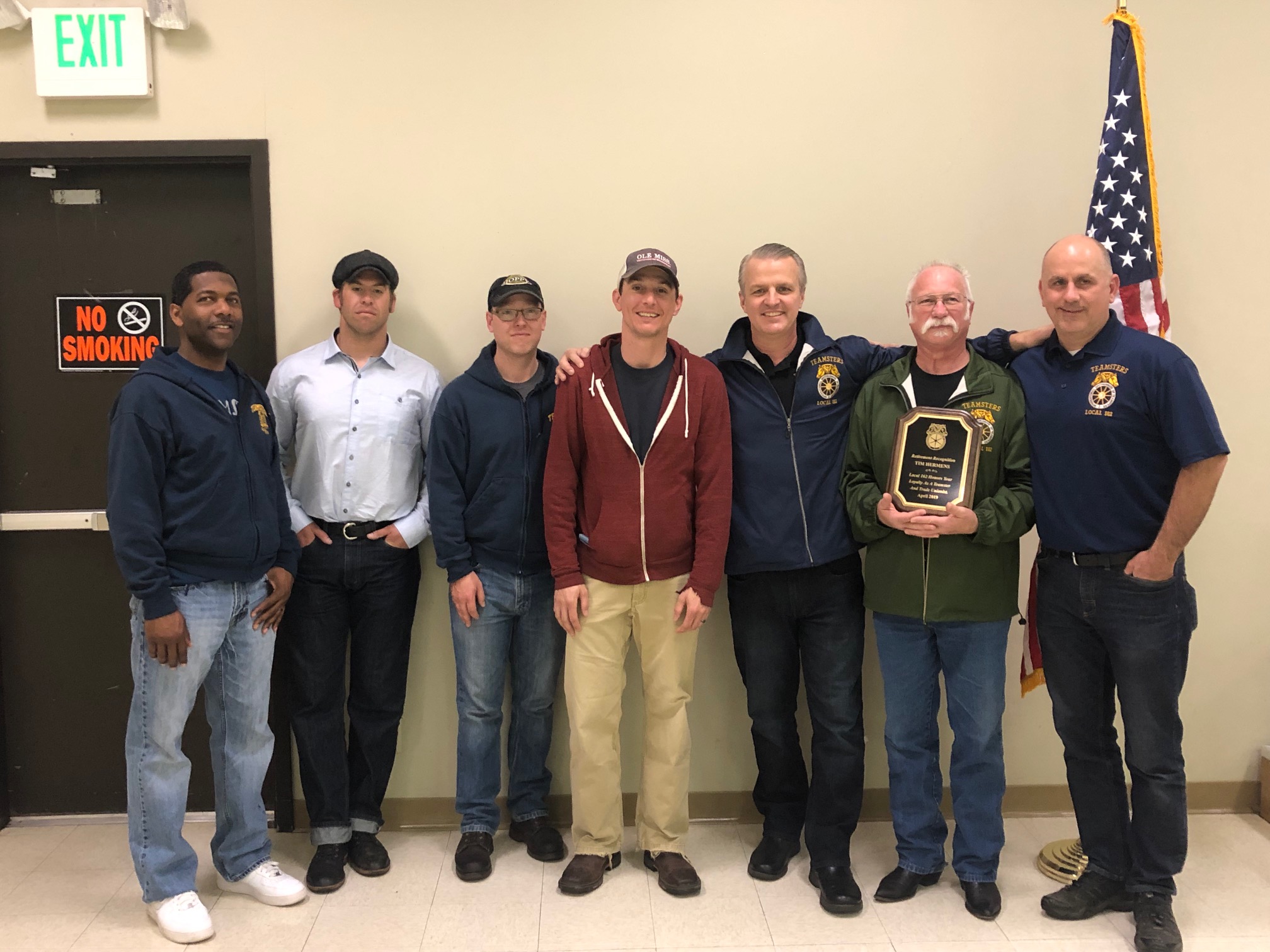 From Left to Right pictured with newly retired Teamsters Local 162 member Tim Hermens: Local 162 Vice President Jamarsae Brown; Local 162 Conductor Bobby Rispler; Steward Bryce Miller; Steward Jeremy Hayes; Local 162 President Mark Davison; and Local 162 Recording Secretary Walt Lawson.