Local 162 Survival Guide for UPS Package Drivers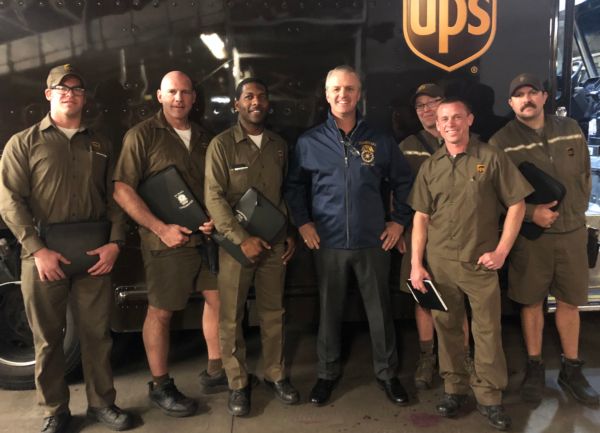 Local 162 President Mark Davison and some of his dedicated Shop Stewards at the UPS facility in Portland, Oregon.
Local 162 has updated our UPS package driver survival guide to reflect changes in the new UPS contracts, which were fully ratified on April 29, 2019.
With a new five year contract that runs from August 1, 2018 thru July 31, 2023, comes our ongoing duty to lead, educate and unite our Teamster brothers and sisters. This survival guide is a resource that every package driver should periodically review and discuss with your co-workers, especially new drivers.
While negotiating the contract is an important step in the process of collective bargaining, it is even more critical that we enforce its terms on the shop floor and in the grievance procedure. As Union members we have a unique opportunity to work together in an industrial democracy that makes a difference in our lives both on and off the job. Being a Teamster is something special and we can never take it for granted. Thank you for your continued support – Go Teamsters!
Download:

2019 Edition What's UPS Local 162 Package Driver Survival Guide.pdf