Bob Sleight Congratulates Grocery Teamster on Retirement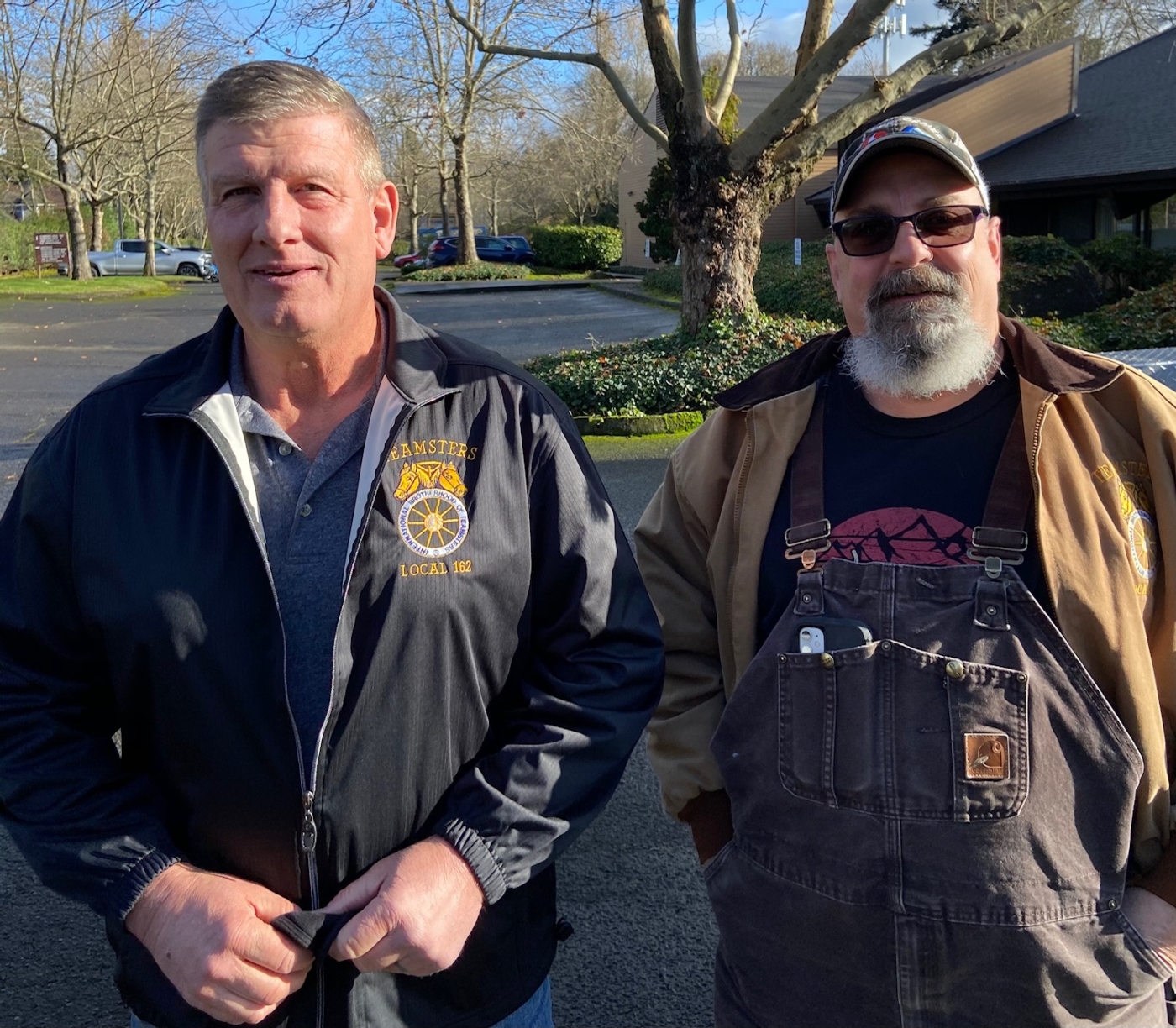 Local 162 Secretary-Treasurer Bob Sleight with longtime member Tony Suit who is retiring.
23 year Teamster Tony Suit has retired from his truck driving job at the Albertsons/Safeway distribution center in Portland. Tony was a steward at Safeway in Clackamas prior to the merger with Albertsons. He is retiring to Long Beach, Washington, and credits the years of hard negotiations by Local 162 Secretary-Treasurer Bob Sleight and other Union leadership, with a secure retirement under the Western Conference of Teamsters Pension Trust and his retirees health care with the Oregon Teamster Employers Trust. "I want to congratulate Tony on a well earned retirement," says Sleight. "Our grocery Teamsters, including Tony, are Teamster strong and we appreciate the work they do, especially during this pandemic."