Local 162 Safeway / Albertsons Teamsters Retire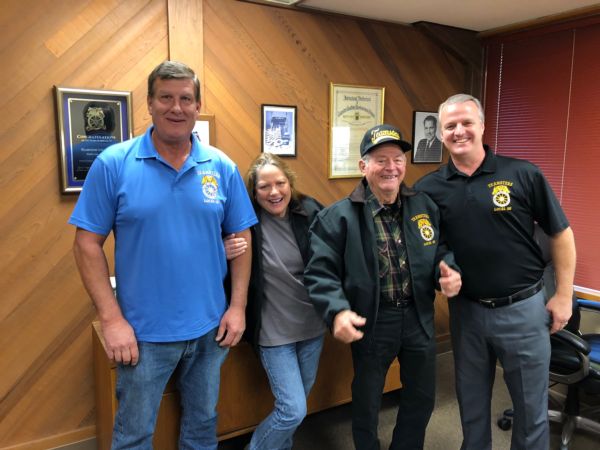 Recent Safeway/Albertsons retirees Padi Blanchard and Lloyd Schiermeister are congratulated by Local 162 Secretary-Treasurer Bob Sleight and President Mark Davison.
Local 162 members Padi Blanchard and Lloyd Schiermeister have both recently retired after long careers driving truck at Safeway/Albertsons.
Padi is a 40-Year Teamster (42-years in the industry) and at the time of her retirement the number one driver on the seniority board. After Padi retired Lloyd took the number one spot and retired shortly thereafter. Lloyd is a 45-year Teamster. Now, Lloyd's son Troy is the number one driver at Safeway/Albertsons.
"Padi and Lloyd have always been stand up Teamsters and professional drivers. We thank to them for their years of dedication to their trade and loyalty to their Union and fellow Teamsters, and wish them the best in retirement," said Sleight. "Padi paved the way as very few women were truck drivers when she started. She has a lot to be proud of."
Padi also recently tagged her first elk this year just outside of Enterprise, Oregon.