40 Year Local 162 Teamster Doug Nelson Retires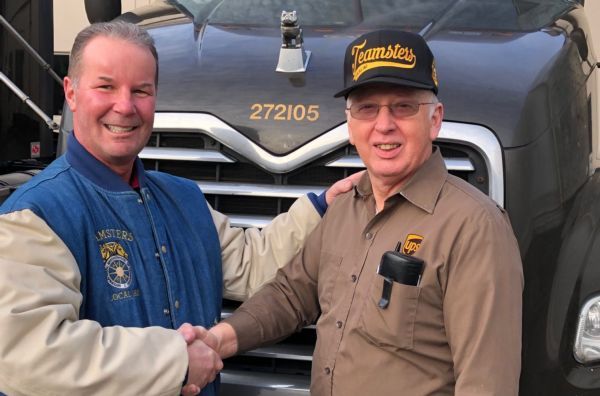 Local 162 Business Agent Don Greene congratulating Doug Nelson as he retires from 40 years of Teamster membership and his career at UPS.

Teamsters Local 162 member Doug Nelson has retired after 40 years of service. Doug worked at UPS and was a feeder driver. He put forth a strong work and Union ethic and will now enjoy the fruits of his labor with his pension from the Western Conference of Teamsters Pension. We wish Doug the best in his well earned retirement. UPS will continue to promote feeder drivers in 2019 in Local 162's jurisdiction as e-commerce and our regional economy continue to grow, as UPS improves its time in transit network, and as senior feeder drivers such as Doug retire.