Local 162 Member Bill Anderson Retires After 40 Years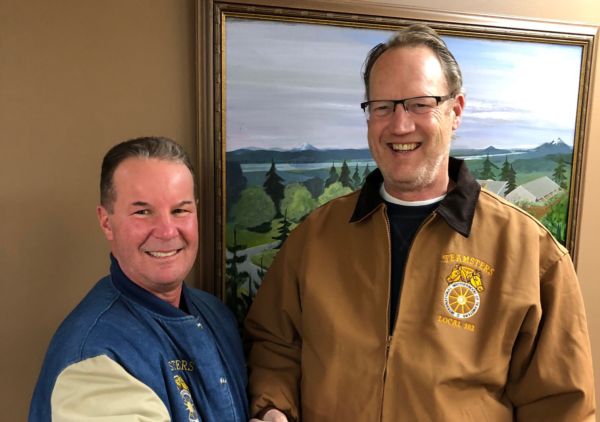 Business Agent Don Greene congratulates Bill Anderson on his retirement after 40 years of Teamster service at UPS.
40 year Local 162 member Bill Anderson has retired from UPS. Bill was a feeder driver, Union activist and regular attendee at Local 162 monthly general membership meetings. We appreciate the loyalty and support Bill has always demonstrated to his Union and his dedication to his trade and craft at UPS. Congratulations Bill!