Union Recognizes 32 Year Teamster Denise Byers, Circle of Honor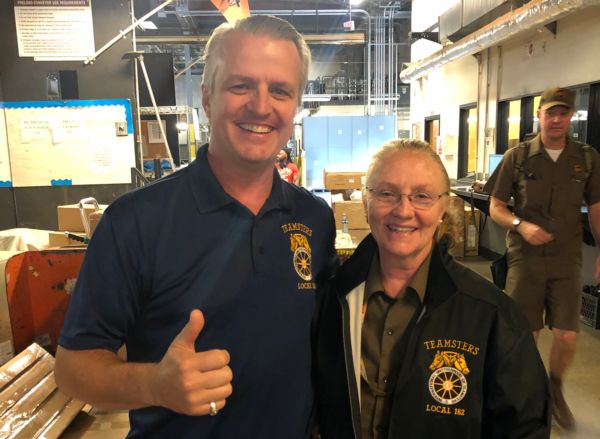 Local 162 President Mark Davison with 32 year Local 162 member and UPS package car driver Denise Byers. Mark presented her with a Teamsters Local 162 jacket recognizing her induction in the UPS Circle of Honor.
UPS Package Car Driver and Local 162 member Denise Byers was recently honored with UPS highest honor for 25 years of safe driving, its Circle of Honor. Denise has been a Local 162 member and UPS driver since 1987. She drives out of the Portland center.
"Denise has set a good example for safe driving, hard work and solid Teamster membership," said Local 162 President Davison. "We congratulate her on this important milestone."