Christmas What's UPS Hot Off the Press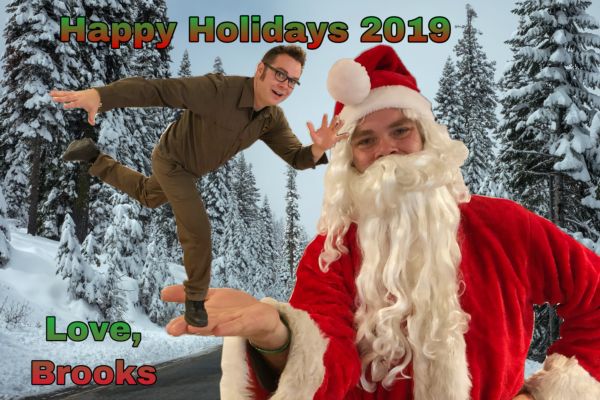 Brooks Lyle, a Local 162 Member and UPS Package Driver, on his annual Christmas card that he gives to his co-workers, customers and management.
Local 162 mailed the latest edition of our What's UPS to members homes this week. It is the annual Christmas edition that celebrates what we are thankful for and the success of the new UPS Retirees Subsidy Fund at the Oregon Teamster Employers Trust.
While controversy surrounded the ratification of the UPS contracts in many areas of the country, Local 162 and Joint Council 37 united behind the ratification of our Local, Region and National contracts to achieve dramatic improvements to retirees health care benefits for our members and their spouses who retire on or after August 1, 2018.
Also, check out Local 162 member Brooks Lyle and his 2019 Christmas card - his route is in the Multnomah Village area of Portland and his customers look forward to receiving his Christmas card.
Download:

CHRISTMAS WHAT'S UPS 2019 PEAK SEASON.pdf