Local 162 Supports Striking Local 670 Members at Hood River Distillers
Hood River Distillers employees, represented by Teamsters Local 670, are on strike at the Hood River, Oregon distillery. They bottle brands such as Pendleton Whiskey and Aviation Gin among many others.
Secretary-Treasurer Bob Sleight and his team at Local 162 joined the strikers on the picket lines on May 13th, and delivered lunch to these brave Teamsters in a simple act of solidarity.
The strike began on May 6th after 13 months of negotiations. A press release from Local 670 Secretary-Treasurer Michael Beranbaum is attached.
An informative article on the strike can also be found at the NW Labor Press by clicking the following link https://nwlaborpress.org/2020/05/teamsters-strike-hood-river-distillers/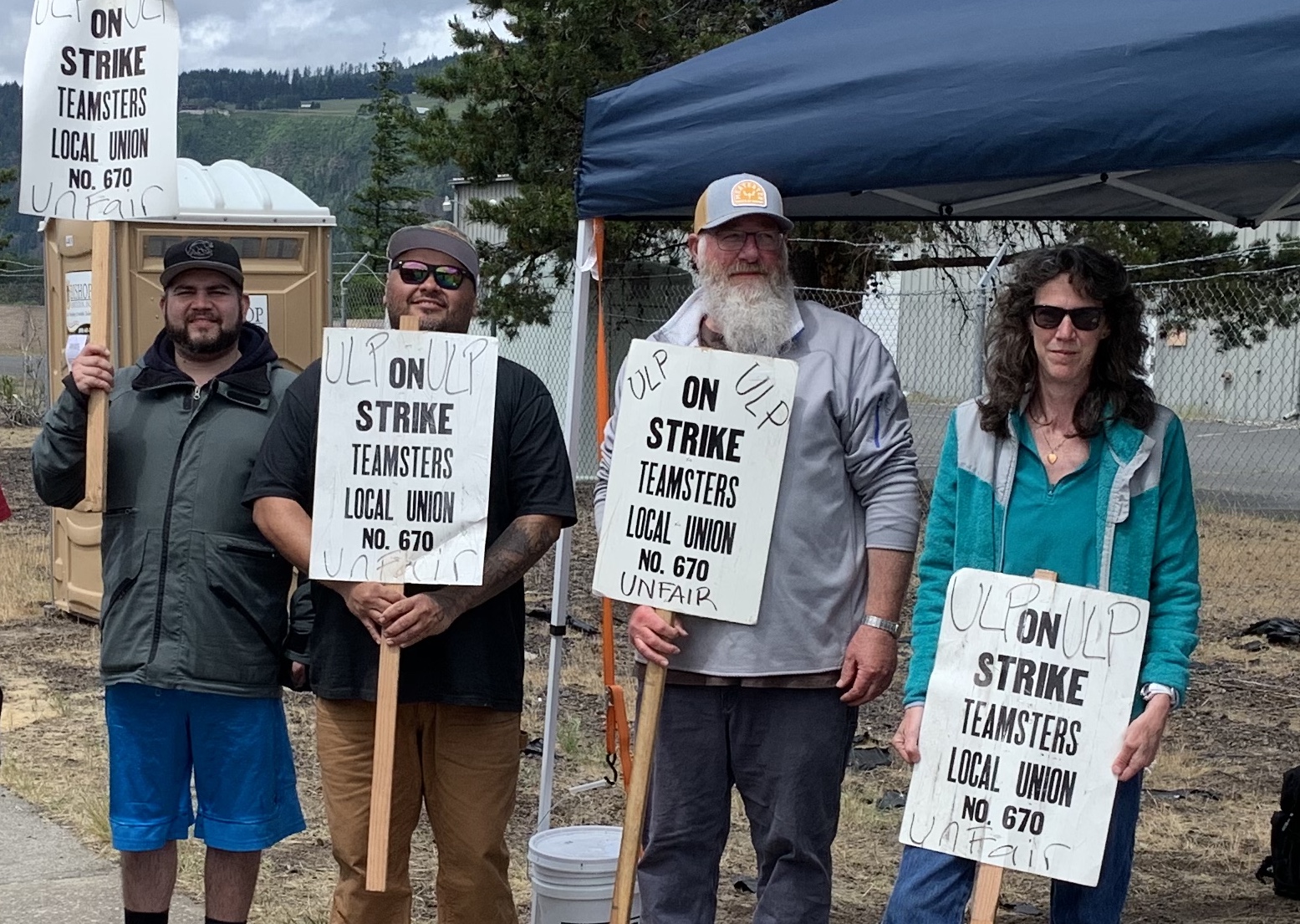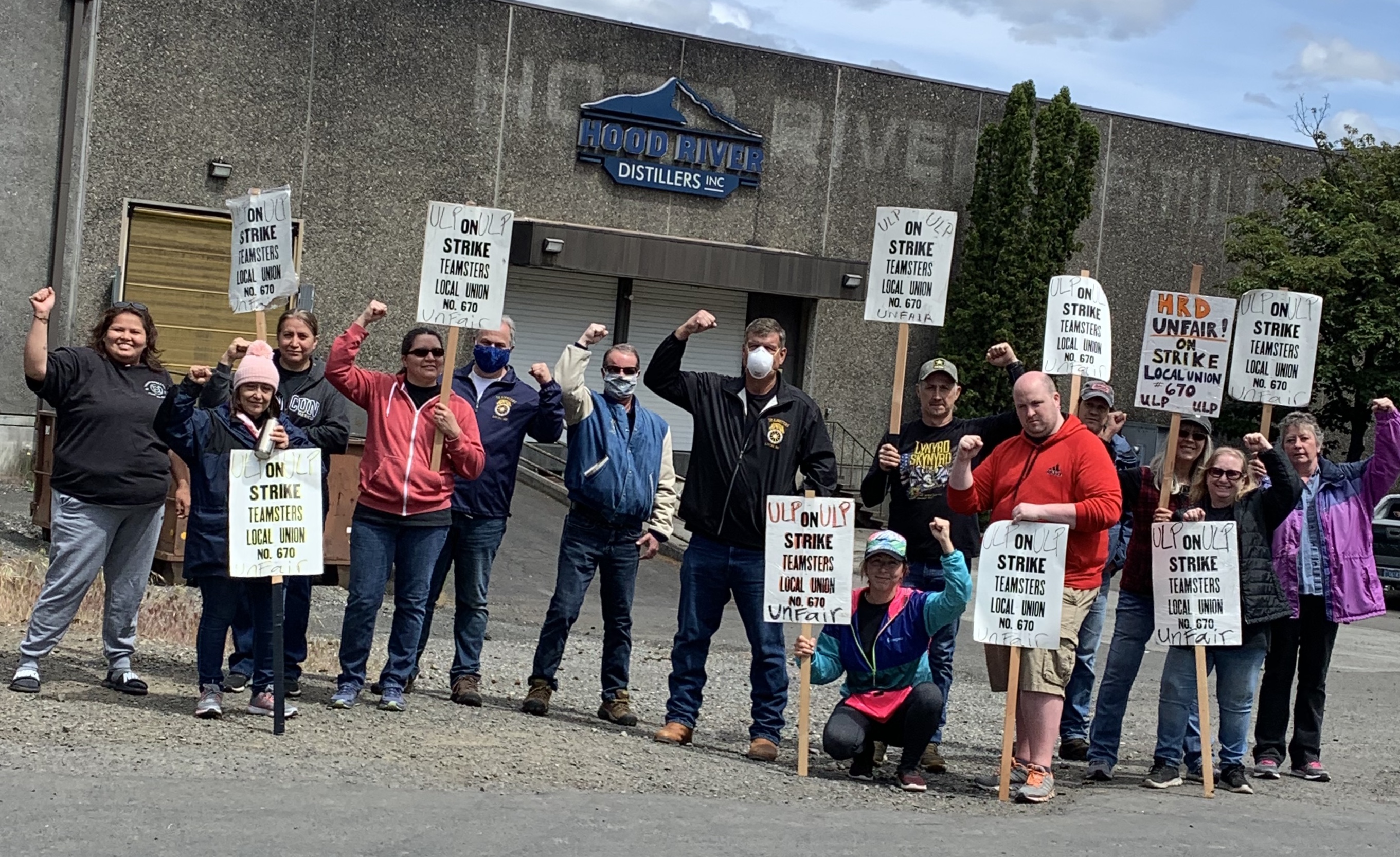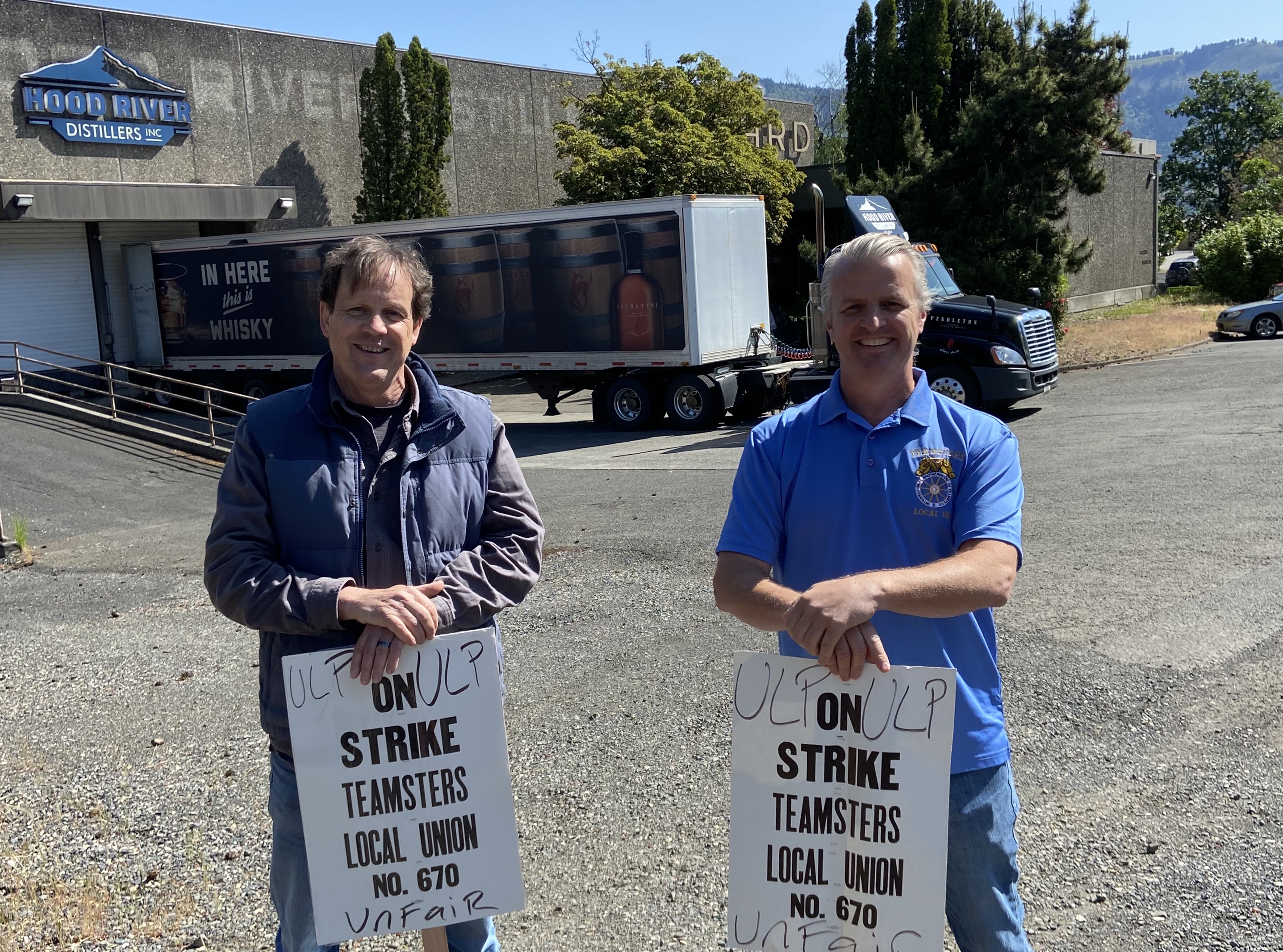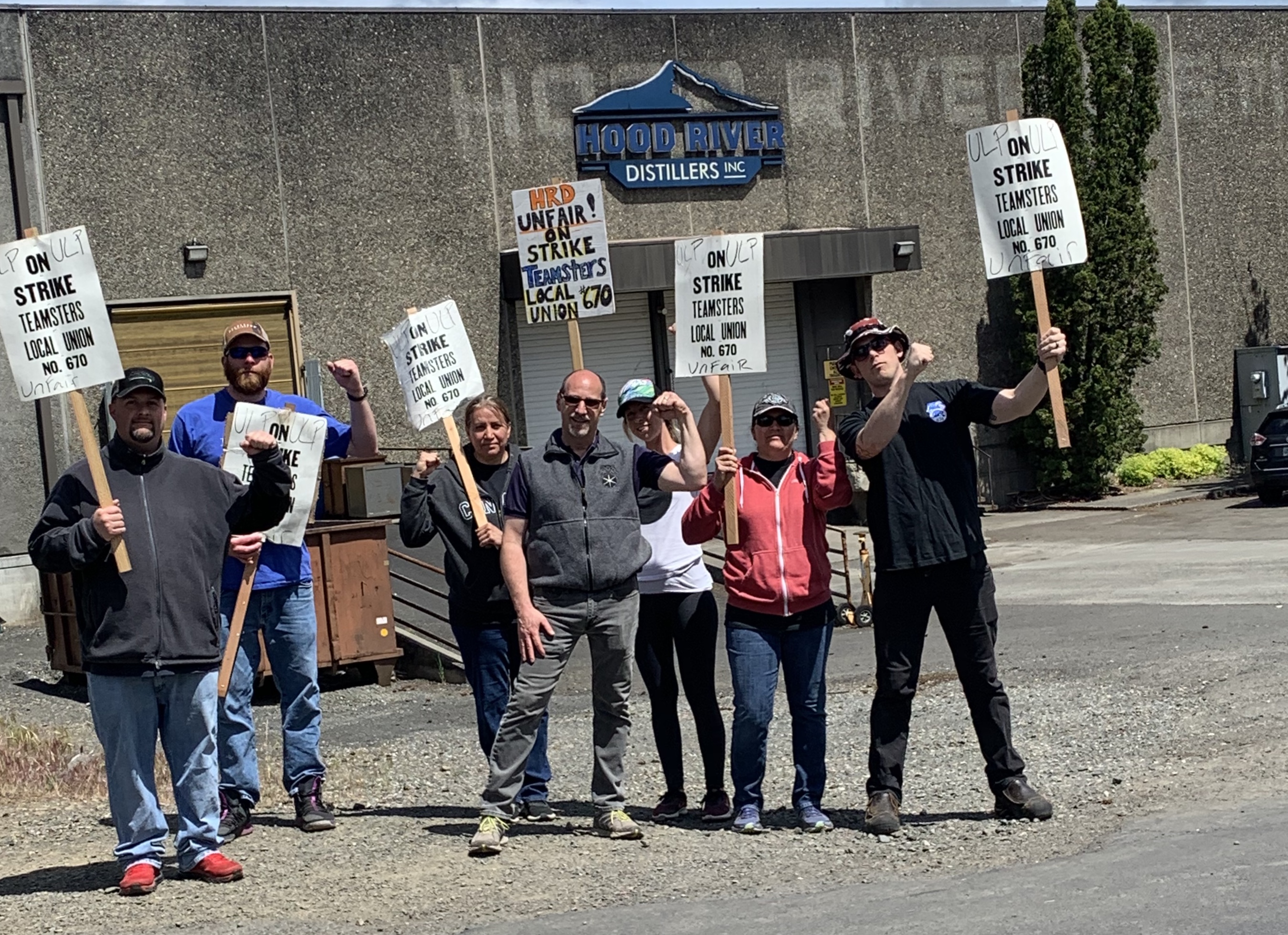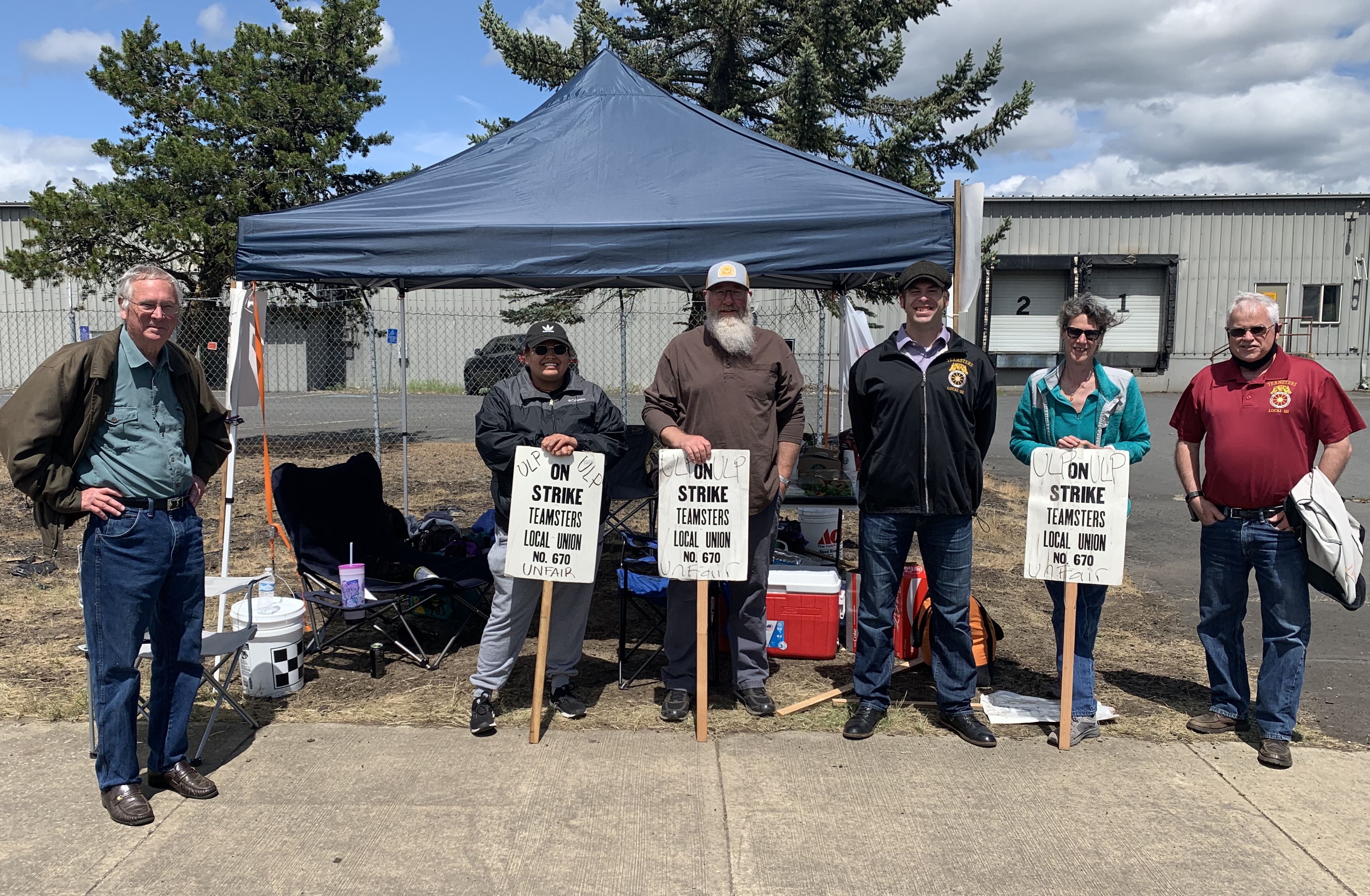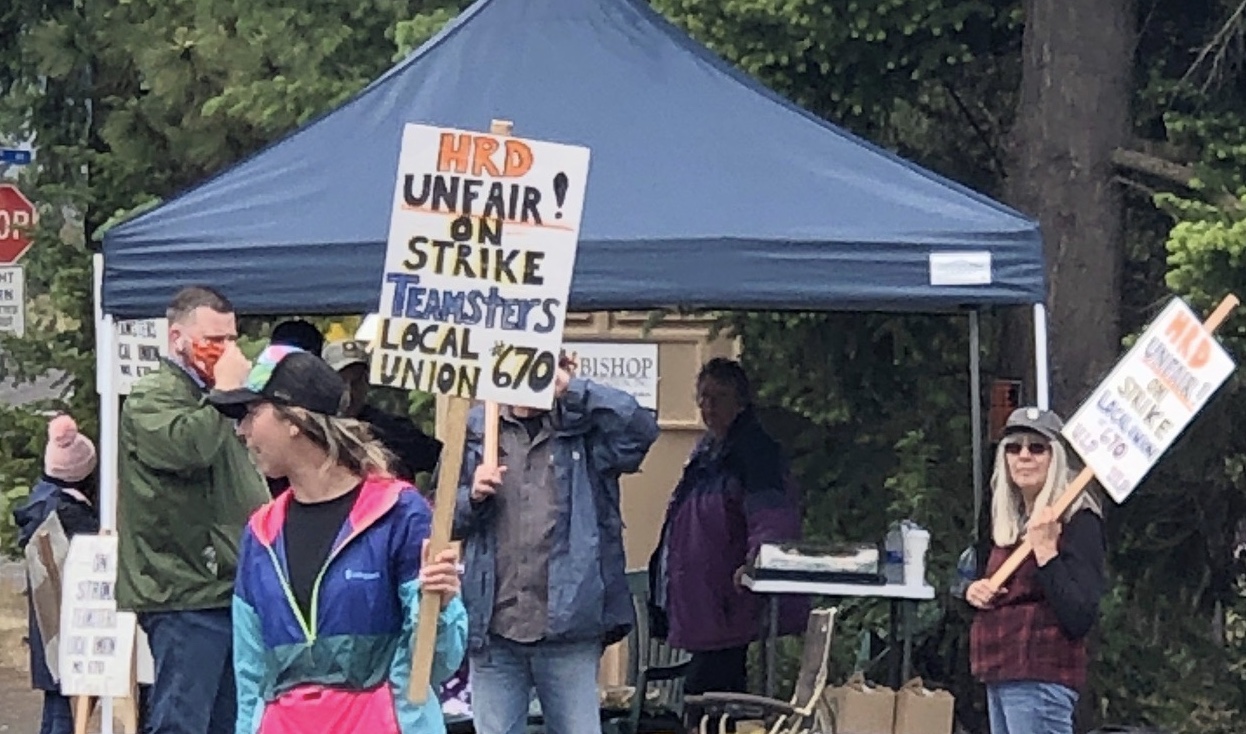 Download:

Local 670 Strike - Hood River Distillers 5-6-2020.pdf