Local 162 Hard at Work for UPS Teamsters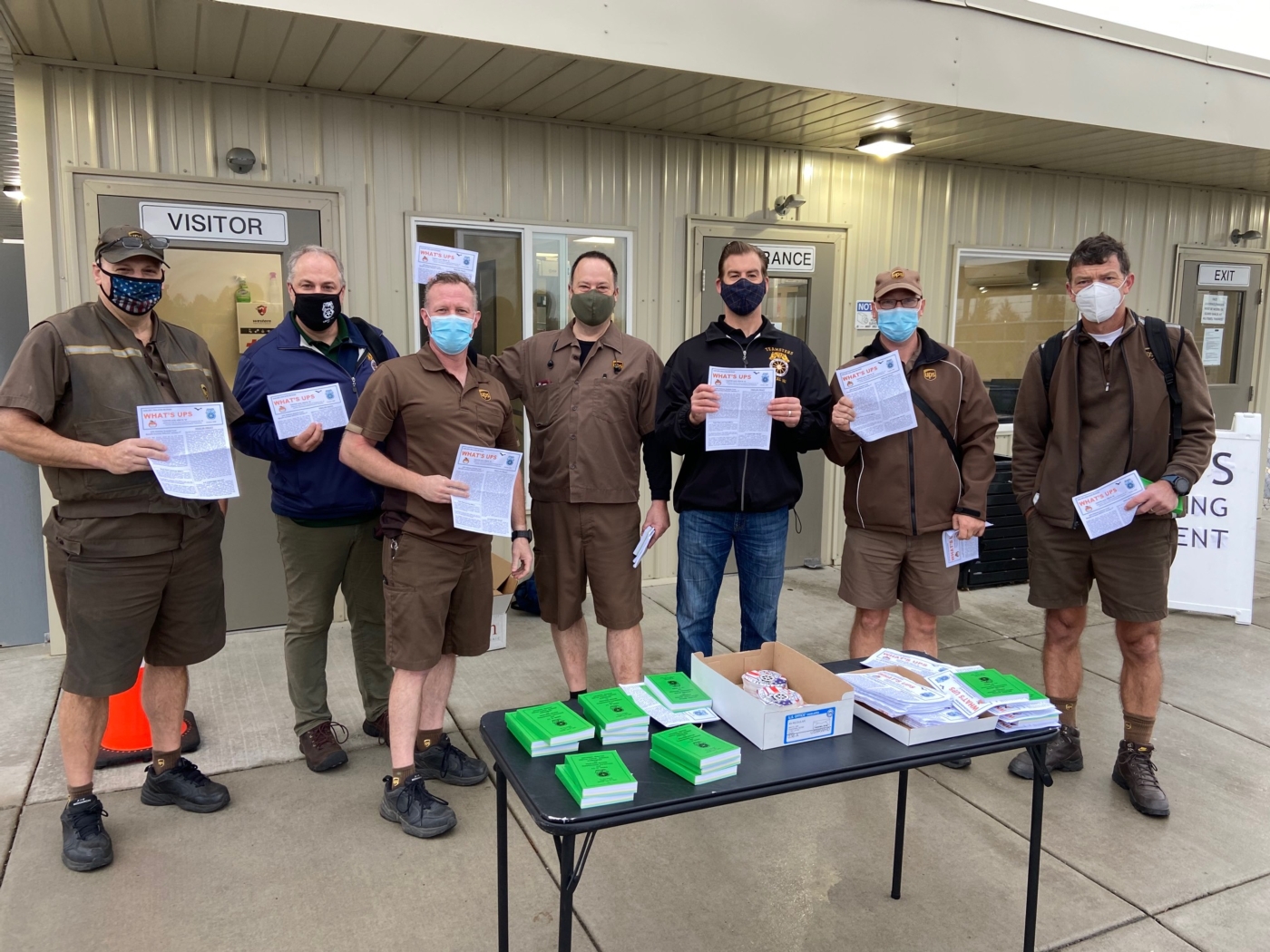 Local 162 Shop Stewards at the Hillsboro UPS facility join Business Agent Mike Van Orsow and Union Rep/Organizer Bobby Rispler as they handout contracts and Local 162's UPS newsletter "What's UPS" during the 2020 peak season.
Explosive job growth at UPS continues as consumers continue to shift to home deliveries from the growth of e-commerce and the pandemic. During the three month peak season in 2020, the Local 162 membership at UPS has added over 1,400 new jobs. Your Union Business Agents are hard at work representing not only these extra Teamsters during peak season but also the over 3,200 year round UPS Teamsters in Portland. With this growth comes a dramatic rise in grievance handling and daily representation duties. Day to day Union representational duties at UPS for Local 162 members are as follows: Mark Davison, President, Drivers at Portland hub; Ben Vedus, Business Agent, All Inside Employees at Portland hub; Mike Van Orsow, Business Agent, All Inside and Driving Employees at the Tualatin and Hillsboro hubs; Don Greene, Business Agent, Portland Feeder Drivers and PDX Inside Air Hub Employees; and Bobby Rispler, Union Representative/Organizer, All Inside and Driving Employees Alderwood hub.